Rollo Bay Holdings Ltd
In the 1940s, Alvin Keenan Sr. established a potato farm operation in Woodstock, New Brunswick. In 1967 he brought the operation on PEI and expanded the family operation.
In 1982, his sons, Ray and Alvin Jr. acquired the potato growing, packaging, and marketing operation from their father. Today, the Keenan brothers and their families farm hundreds of acres of potatoes in Rollo Bay, Prince Edward Island.
In 1993, the brothers named the company Rollo Bay Holdings Ltd. with the mission "to produce and market a top quality product for consumers at home and customers in the food service sector."
The success of Rollo Bay Holdings Ltd. has been a direct result of the Keenan family's dedication to quality, care for the environment, and passion for incorporating the newest and most innovative technology within their farming, packaging and warehousing practices. The latest example of this would be the acquisition of top-of-the-line German engineered Gillenkirch machinery, which provides a modern approach to receiving, washing, and sizing potatoes. This is the most advanced technology of its kind available in the world.
The fourth generation of Keenans—Alvin Jr. and Ray's grandchildren—has now shown a strong interest in carrying on the family tradition, ensuring that Rollo Bay Holdings Ltd. continues on into the future.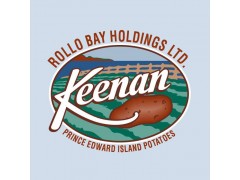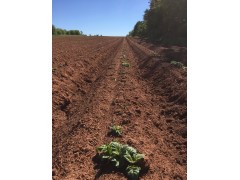 Virtual tour